About company
PHARMACEUTICAL COMPANY VISTA
In translation word VISTA has several meanings: vision, perspective, opportunity. What is meant by that? Your mental scan of the future and worldview shape of your present and future. Tomorrow begins today in our thoughts and dreams. Life always challenges us and people around us… Life is the embodiment of our plans and cherished desires. That is why we – VISTA as the company united experts with common dreams and prospect in the field of medicine and pharmaceuticals. The team of VISTA like-minded people is able to realize their bold and sometimes crazy dreams, to be the first to open new horizons, opportunities and prospects.
YOU ASK WHY VISTA?
We take professional care of our health - this is our job, our responsibility, our passion and our challenge to be better tomorrow than today.
More than 20 years of expertise in the field of medical and pharmaceutical business in Ukraine and trust in us.
Michael Porter, an American economist and Harvard Business School professor once said: "There is really no competition of products or services. There is competition of management models. It is not products that compete, but management systems and new technologies." By and large, we understand that in today's world the requirements for production and product quality are becoming more standardized, which raises even more questions concerning difference between a product or company. That is why VISTA presents a new model of highly structured medical and pharmaceutical business, which has no analogues in Ukraine.
VISTA is a simplified system of quick and efficient decision-making and the flexibility of our interaction with both healthcare professionals and patients. We offer solutions in line with the needs of our partners.
Under our own brand VISTA we offer a large-scale products ranging from hospital, life-saving, drugs for oncology and hematologic disorders treatment, antibiotics, medical devices, medical equipment for preventive measures, cosmetics and dietary supplements.
VISTA - high-quality modern drugs from Europe at affordable prices.
VISTA - openness, honesty, mutual trust and responsibility. We are focused on long-term partnerships and achieving results.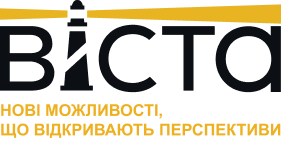 The VISTA logo is an image of a lighthouse. In ancient times, lighthouses were built in wide-open areas with maximum overhead visibility. That is why they must be clearly spotted in the sea and light the way for ships at night. The lighthouse indicates the direction of movement, perspective, and in the symbolic aspect - is the hope for a better future, salvation and recovery from a serious illness.
VISTA is new opportunities and prospects!
Start-up - distribution of hospital drugs for the treatment of oncological and hematological diseases
Creating own VISTA brand in cooperation with international partners. The company registers drugs manufactured in factories and production sites in the European Union. Signing of the first cooperation agreement with "Medis" for the production of oncology drugs at the "Nerviano" (Italy) and "Sindan" (Romania) plants. These plants produce products of multinational companies such as "Actavis", "Teva", "Pfizer" and others.
First product launch under its own name - Docetaxel-Vista.
Commencement of cooperation with international organizations on the purchase of vital drugs for the Ministry of Health of Ukraine. High quality products in combination with affordable prices allows Vista to successfully win tenders and effectively cooperate with international health organizations (UNPD, Crown Agents) for centralized procurement for the Ministry of Health of Ukraine.
The company expands the range of its products and production sites in Europe, new product lines are being added to the portfolio both for prevention and treatment of new nosologies.
According to the hospital segment of the pharmaceutical market of Ukraine monitoring results, the company Vista found itself at the 6th place in the ranking of sales in 2019 in cash equivalent (Pharmstandard). The company started activities in Belarus and Kazakhstan.
VISTA'S MISSION IS TO PROMOTE HEALTH AND WELLNESS
Only a healthy person can be happy in personal life and benefit society. There is a saying: "A healthy beggar is happier than a sick king" (A. Schopenhauer).
We work for the sake of health and make high-quality modern drugs available to a wide range of patients today. We help maintain health and prolong life - treatment and prevention of diseases is our priority.
VISTA IN THE WORLD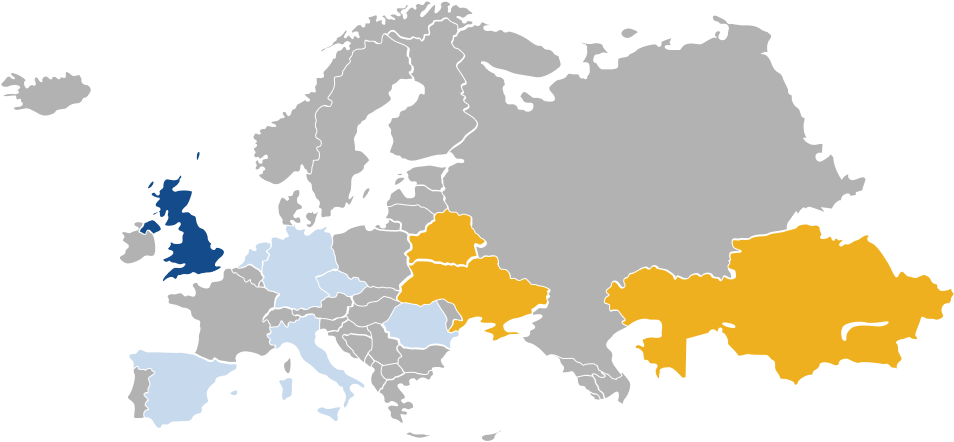 United Kingdom Mistral